Dog and Cat Food – soft/wet/pate

 

canned only
Hills Science Diet Dry Food

 

only  (cat and dog)
Pill Pockets
Cat Non-clumping, unscented litter
Canned Chicken
Hot Dogs
Paper Towels
Newspaper
Doggie Poop Bags (please, no plastic newspaper bags)
Cat beds 1′ x 2′ (washable)
Cat hidey beds, cat tent (washable only)
Dog collars, cloth Martingale collars (all sizes), halters/harnesses and leashes (large)
Bach Rescue Remedy
Sentry Calming Collars for dogs
Kuranda beds (dog and cat)
KMR (Kitten Milk Replacer)
Baby Food
Snuggle Safe Heat Discs or Heating Pads (without auto shut-off feature)
Food Scales (for weighing kittens)
Snuggle Kitty (SmartPetLove Behavioral Aid Toy)
Royal Canin Mother and Baby Cat (canned and dry)
Pop Up Cat/Kitten Playpens
Animal Enrichment Supplies
Cat beds or hammocks
Ping Pong or Golf balls
Cat toys (Wand-dancer cat toys, etc.)
Cat Treats (Temptations, Churu, etc.)
"Tough" dog toys (Nylabones, Kongs, Bully Sticks, etc) NO Rawhide please!
Better Belly Bones- large or Benebones
Dog Treats (Training treats, Pupperoni, Beggin' Strips, etc.)
*We cannot accept homemade dog or cat toys (due to risk of ingestion or choking) and any perishable treats.*
Liquid Dish Shop
Latex Gloves
Garbage bags (13 gallon+)
Glass cleaner
Sponges
Post It Notes
Copy paper- white and color
Pens
Paper clips & binder clips
Whether it's shopping for daily essentials like groceries, or clothing, the ShopRaise app lets you turn your everyday purchases into support for SAVE all at no additional cost to you.
We just joined RoundUp App. It's a donation platform that lets you donate the spare change from your everyday purchases to SAVE at the end of each month.
Host Your Own SAVE Fundraiser
WHAT IS A COMMUNITY FUNDRAISER?
A Community Fundraiser is a volunteer-driven event that falls outside SAVE's regularly scheduled fundraising activities. There are so many ways our community, local businesses, and organizations can support the cats and dogs at the shelter, and we are FURever grateful for your efforts! In addition to raising much needed funds to help us care for the animals, community fundraisers help increase the public's awareness of the number of homeless pets in our community, and the life-saving medical treatment, food, training and love SAVE provides to hundreds of animals every year.
SAVE is an independent non-profit 501(c)(3) animal shelter and does not receive funding at the local, state or federal levels.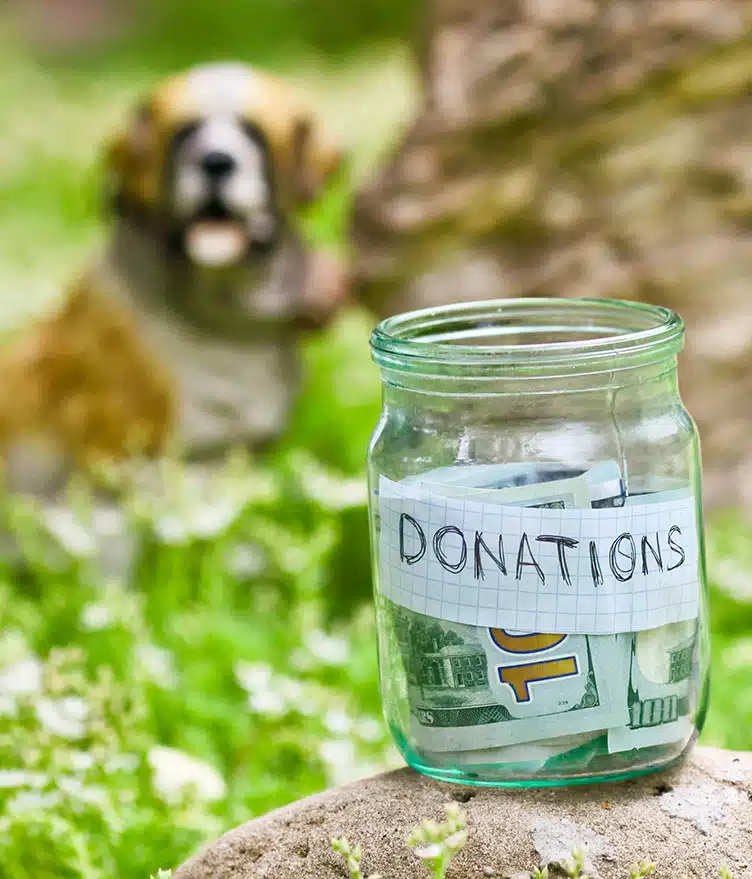 Birthday party
Bar/Bat Mitzvah
Car wash
Lemonade stand
Garage sale
Auction
Bake sale
Casual/jeans day (pay to wear jeans to work)
Holiday party
Loose change jar/donation box
Dunk tank
Gift wrapping
Athletic tournament (golf, softball, soccer, etc.)
Poker Run
Race (5K, 10K, etc.)
Ways Your Company Can Help
Donations
Corporate Gift Matching
Special Event Sponsorship
Dollars for Service Hours
Office Fundraisers
Awareness and Promotion
Donation Collection Boxes
Volunteering
Company Volunteer Days
Lunch-break Socialization
In-kind Donations
Copy and paste the official SAVE logo on left for your promotional materials.
If you have any questions, please contact us at (609) 309-5214